Telstra Thanks Thursday goes live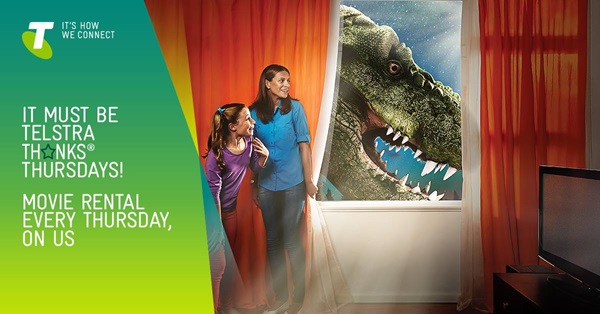 Telstra has released its newest "Thanks Thursday" campaign across its network, offering free movie rentals for all Telstra customers from the BigPond Movies site. This is the second of the "Thanks" campaigns developed by Mammoth. Mammoth's technology drives the BigPond prepaid system; BigPond Prepaid powers the existing Flybys and MOG campaign. This latest campaign is not just developed by Mammoth: we host the campaign site on our Mammoth Networks product!
BigPond Prepaid is a Prepaid integration system developed by Mammoth. Prepaid allows companies like Telstra to integrate multiple purchase channels and external vendors into a single payment flow, facilitating both prepaid purchases from companies like Coles, Australia Post, E-Pin etc. as well as allowing campaign code offers in a controlled state. Prepaid is in use on a number of high profile products for Telstra, including NRL, AFL, Music, Movies, and MOG.
comments powered by Disqus