Mammoth presents 'Project Grunt' - Digital Grunt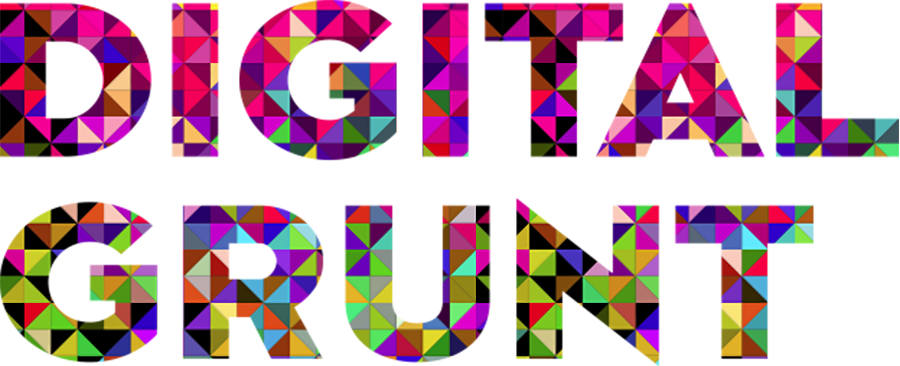 Welcome to the "New Mammoth Way". We are excited to present to you a new look and feel for Mammoth. We have invested a lot of time to ensure that our internal work, our people who are our biggest asset and also our culture reflect our 'evolved' brand', our core values and future vision. You will see a new logo, new themes and bigger and bolder designs coming through. Check out our refreshed website and also check out the new portfolio additions we are excited to share with you. www.mammoth.com.au
To expand on the 'New Mammoth Way' let's reflect on the past for a moment.
Mammoths success to date has been based on the ability to evolve our thinking, embrace innovation, grow our technical skills and ensure we offer our clients flexibility, technical smarts and also bring passion to every project. This is why as a company we needed to embrace this evolvement and in turn grow our brand alongside our longstanding clients. So a timely requirement to refine from the past Mammoth Media and bring you a fresher newborn 'Mammoth.'
So why Digital Grunt?
Mammoths roots stem from a gaming background, Ausgamers, the birth of Mammoth Media back in 1998. Over the past 16 years we have educed to now offer a broad range of digital solutions along with our exceptional backend skills. We wanted our brand to reflect our passion and inspiration for what we do on a daily basis, and intertwine our core business values: Expertise- Innovation- Authenticity- Collaboration- Honesty- Reliability to every project we deliver.
We love all things digital, we love code, we have fun and we code. Better! Therefore our Digital process and output has naturally more Grunt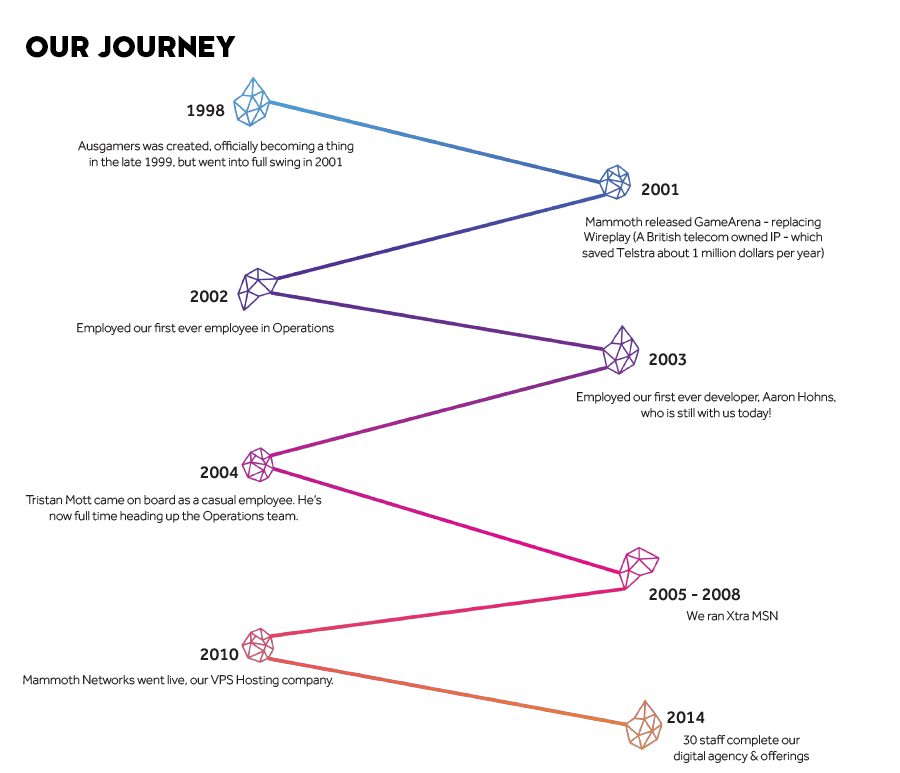 The rebrand project commenced late last year. Every staff member was involved in the vision and has taken part in the journey to 'Mammoth - Digital Grunt' ultimate. You will see a bit of everyone come through the new brand, the logo that mirrors our personality to the website. A 'splice' of everyone!
Special thanks goes out to the very creative people at Pluvo on delivering to our brief! You guys rock! At Mammoth we have the privilege to work with outstanding talent, Ben Stephens and Rob Gray thanks for your 'special code skills' and delivering the website, and Jason Brooke for ensuring we are live, you guys are amazing. Michelle Rosenberg a woman with many talents for keeping the vision and keeping everyone on time. Our very savvy creative extraordinaire Katie Browne for her visual inspiration and last but not least our Directors: Adam Williams, David Harrison, Nathan O'Sullivan and Jason Brooke, thank you for embracing the 'New Mammoth Way', Mammoth – Digital Grunt.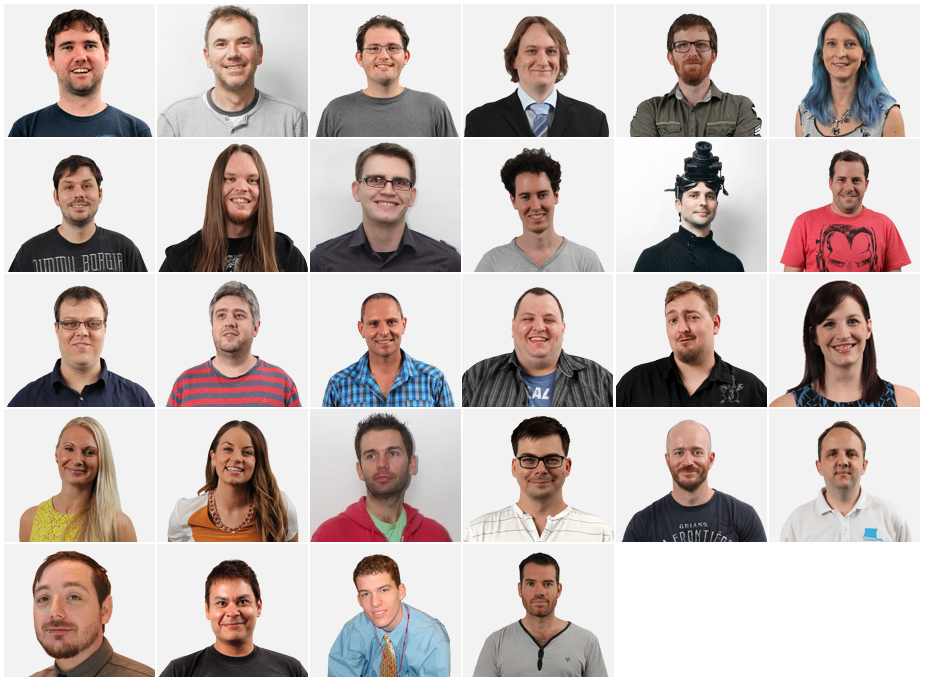 And to the now and the future. As a full service digital agency we obtain the drive to use our collective knowledge, experience and understanding to give us the perspective to be the best in the digital movement, with technological solutions that deliver competitive advantage to our clients.
Our clients want reassuringly expert advice from people focused on how to work best in this ever-changing digital world.
Mammoth's success is based on four key fundamentals that we apply in anything we do for our clients:
Continuously drive innovation.
Providing value and ongoing support.
Applying our extensive experience.
Create an exciting and dynamic environment in which to deliver custom solutions.
As previously mentioned our journey from 1998 to today has given us the capabilities and expertise to evolve over time and Mammoth now offers solutions and services across: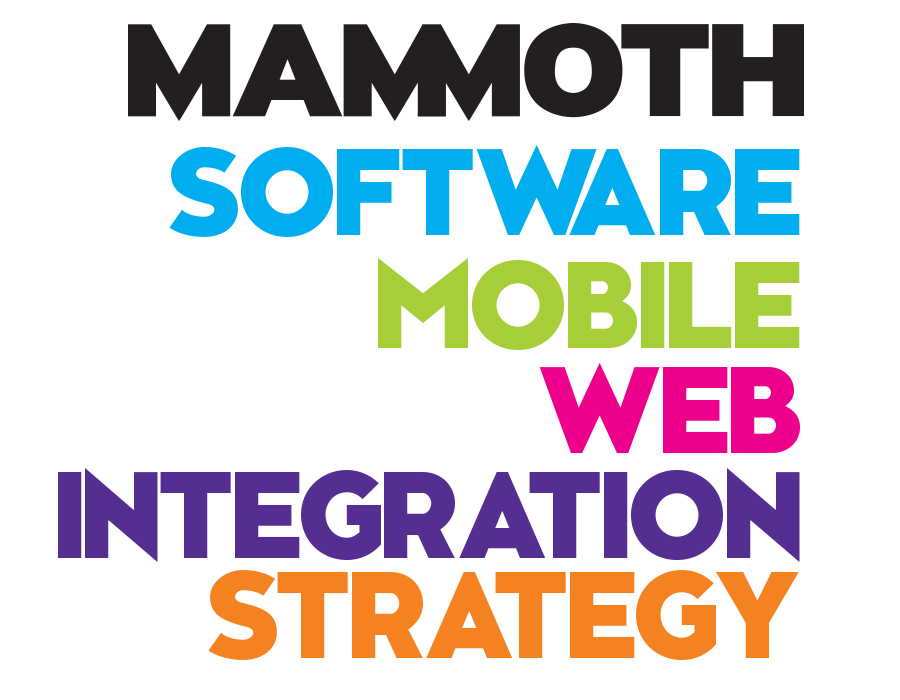 software and web development
software integration
software maintenance
Mobile application development
infrastructure design
creative design
support and service management
digital strategy
We are very excited about the path ahead of us, we want you to join us on this impelling journey and take part in the next chapter of Mammoth.
Here is to another 16 years of great Digital Grunt!
comments powered by Disqus