A Science and Innovation Breakfast with the Queensland Premier
Last week, Mammoth Media was privileged to be amongst a small group of industry leaders invited to attend a Science and Innovation Sector breakfast with representatives of the Queensland Government, including Queensland Premier Campbell Newman and the Minister for Science, Information Technology and the Arts, Ian Walker.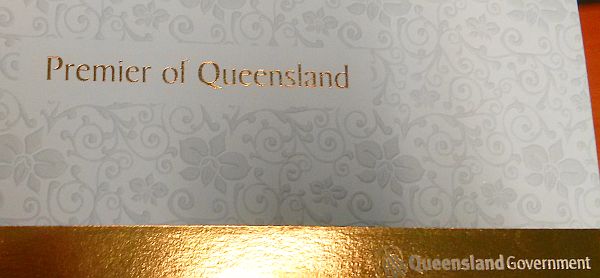 Participants were encouraged to share their stories with the Premier and discuss the major issues that were affecting their industry. The topics varied and the discussion was lively as everyone considered the issues facing Queensland today in the innovation sector and ways to deal with them going forward.
Our Director David Harrison - a passionate supporter of innovation and scientific research - represented Mammoth at the breakfast and was encouraged by event, which revealed part of the government's long-term vision to help grow Queensland into a world leader with a strong focus on research and development of new technologies.
The Premier also discussed the government's plans for open data - something we at Mammoth are very passionate about. We're particularly excited to see the
Open Data portal site
taking shape and are looking forward to the new opportunities that it will create for software developers while at the same time empowering citizens to better engage with government services, and providing more transparency for everyone.
comments powered by Disqus