Binary Lane profitable in less than 4 months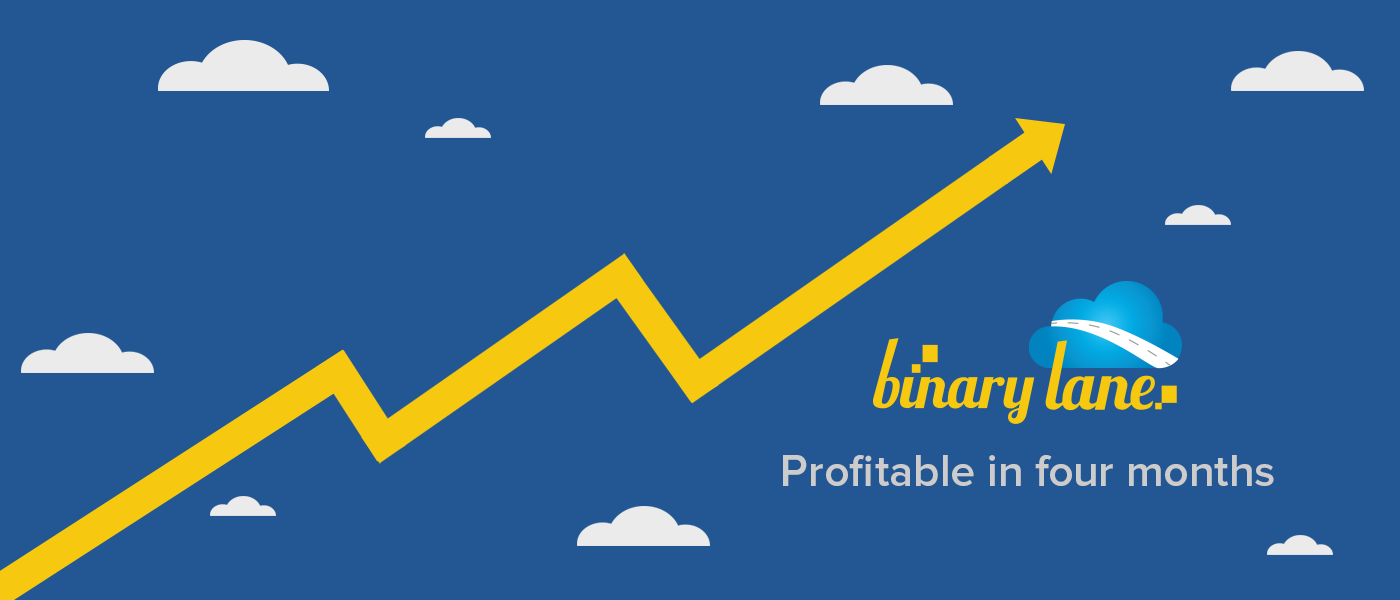 Binary Lane continues to grow from strength to strength. Binary lane has hit its first major milestone earlier this week, becoming cash positive in operational expenses in under four months – managing to beat all the expectations we've had with the product since its launch.
This is particularly impressive because Infrastructure-As-A-Service systems typically have a high operational expense burden on them due to the costs of all the moving parts. However, intuitive design and the amount of automation we have built in to the system coupled with the signup rate on the service itself, have led to an earlier than expected positive result for the product. We've been extremely pleased with the stability of the platform overall to date and continue to add servers to support it as it grows out.
As we get closer to our impending US launch, we're getting more than a little nervous about being able to support its growth in the US from our limited CAPEX pool. With this in mind we are currently investigating options as if the take up in Australia is anything to go by. A company of our size will face some challenges to support this sort of growth in the big US market.
At Binary Lane Start developing on a SSD VPS with True Cloud Storage in just 30 seconds from as little as $5 per month. Click here for more details!
comments powered by Disqus